Australia's Original Beach Shower
as featured in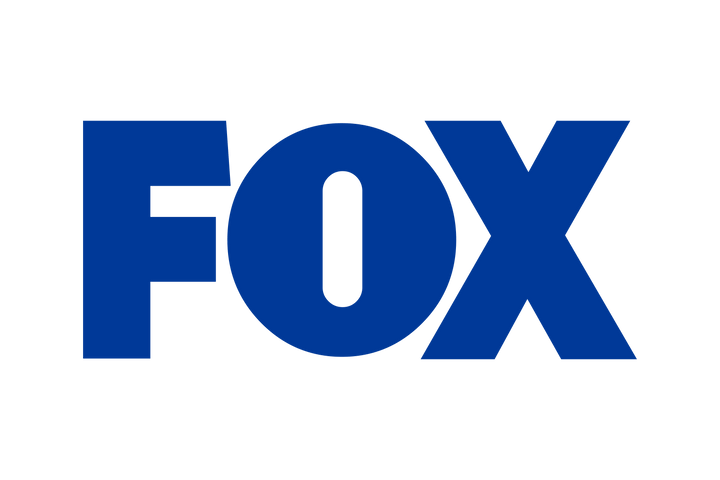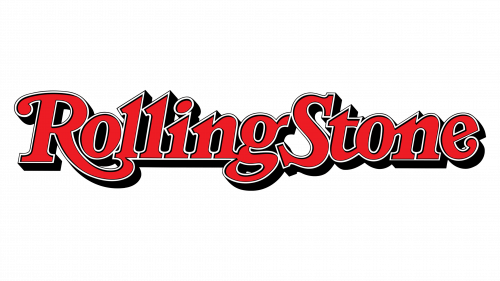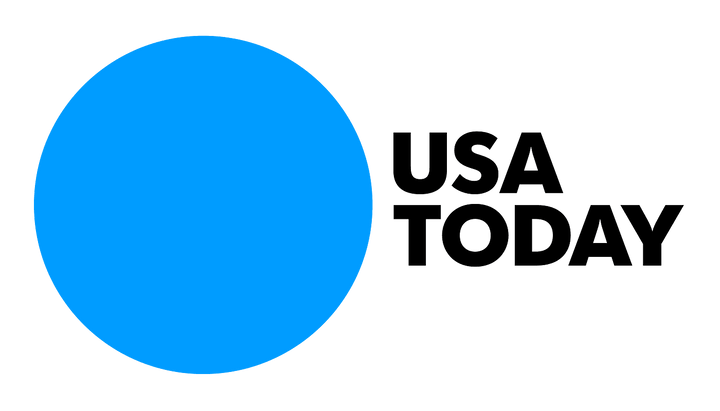 3-min showers on the go
fill, pump, shower
No electricity necessary. Zero complicated parts. Beach Soul® Beach Showers are the easiest, fastest and most convenient way to wash yourself, rinse the kids or hose down dirty pets.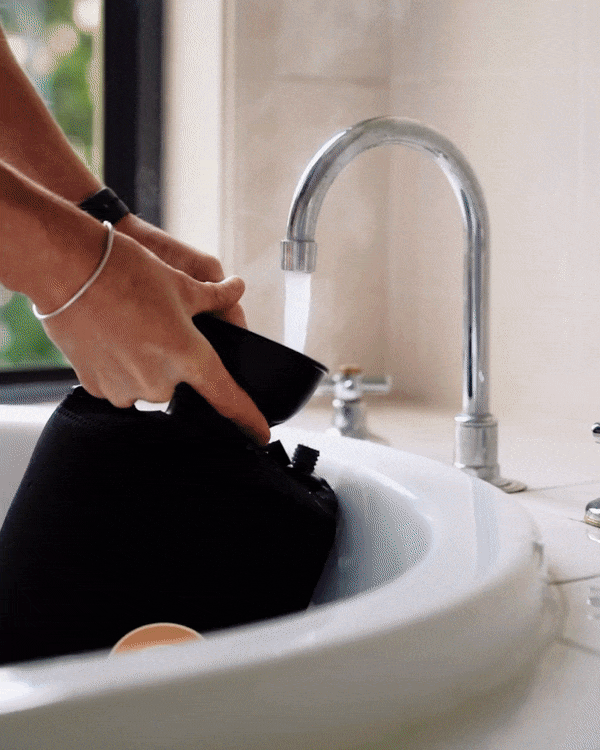 De-sand , de-dirt and de-stress your daily adventures
Love hitting the beach or going bush but loathe the mess that follows? With a few quick pumps of our Beach Showers, you can wash away unwanted layers of sand, salt, dirt or dust and simplify your adventures - Beach Soul® style!
MADE FOR THE SANDY, DIRTY and DUSTY AMONGST YOU
The Ultimate Beach Shower COMPANION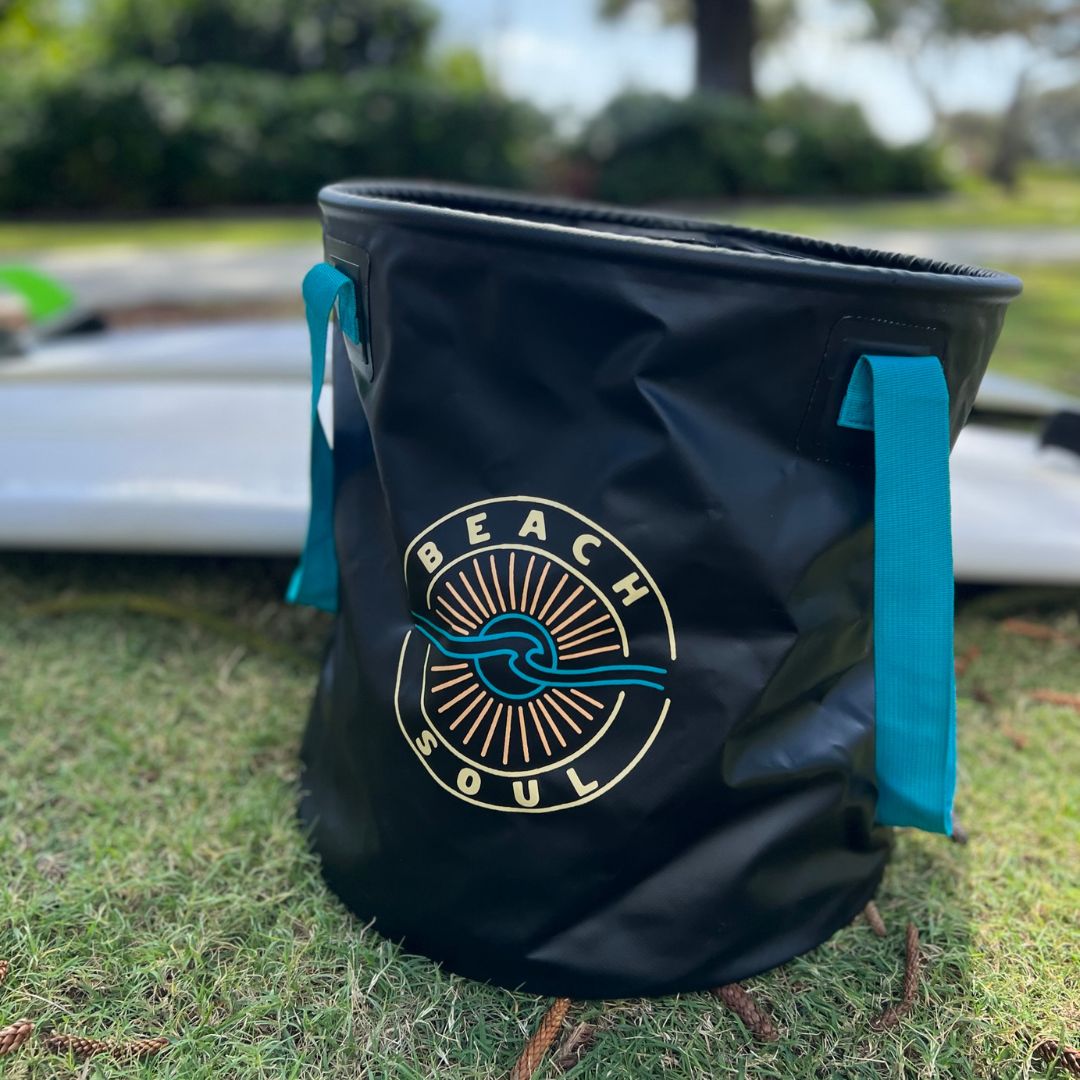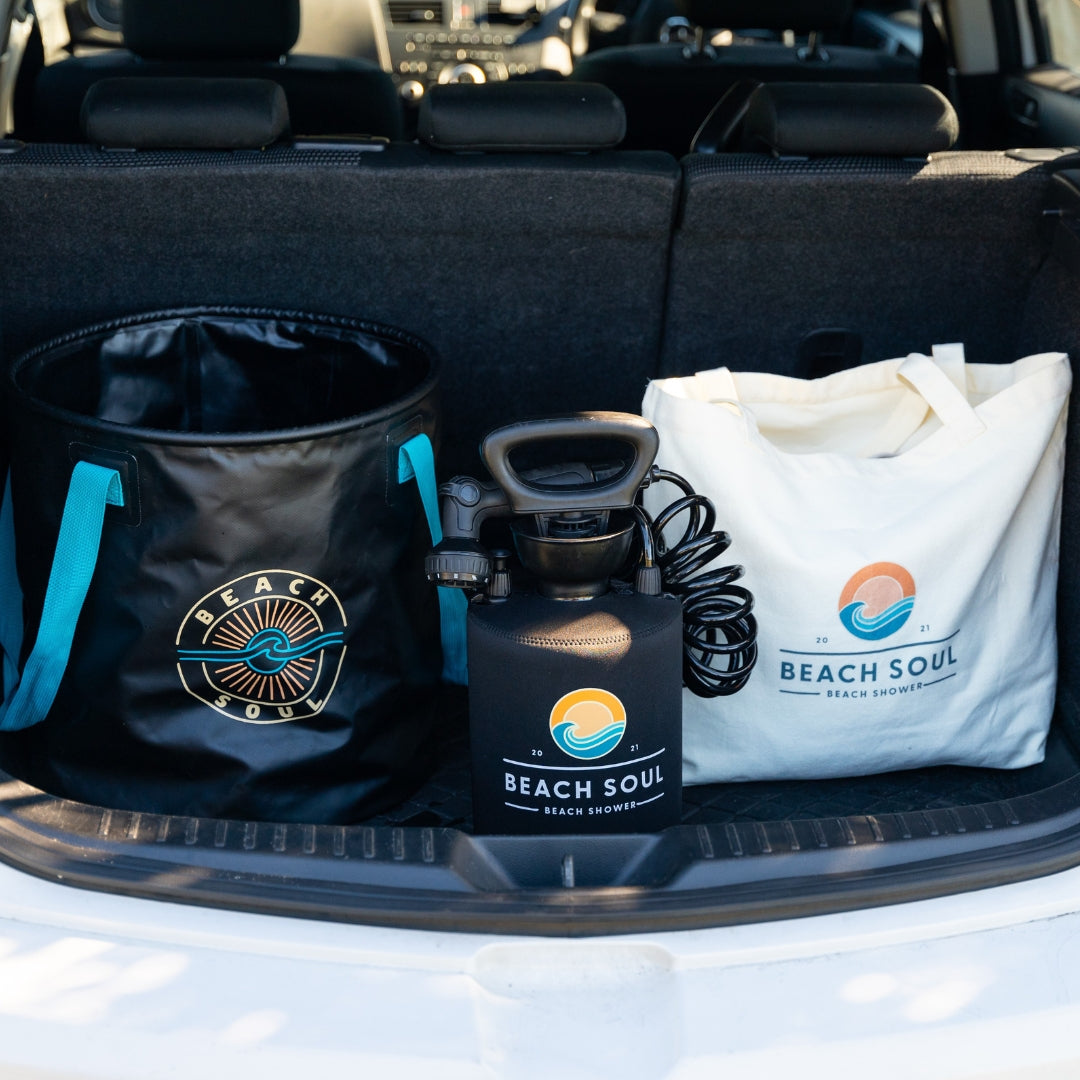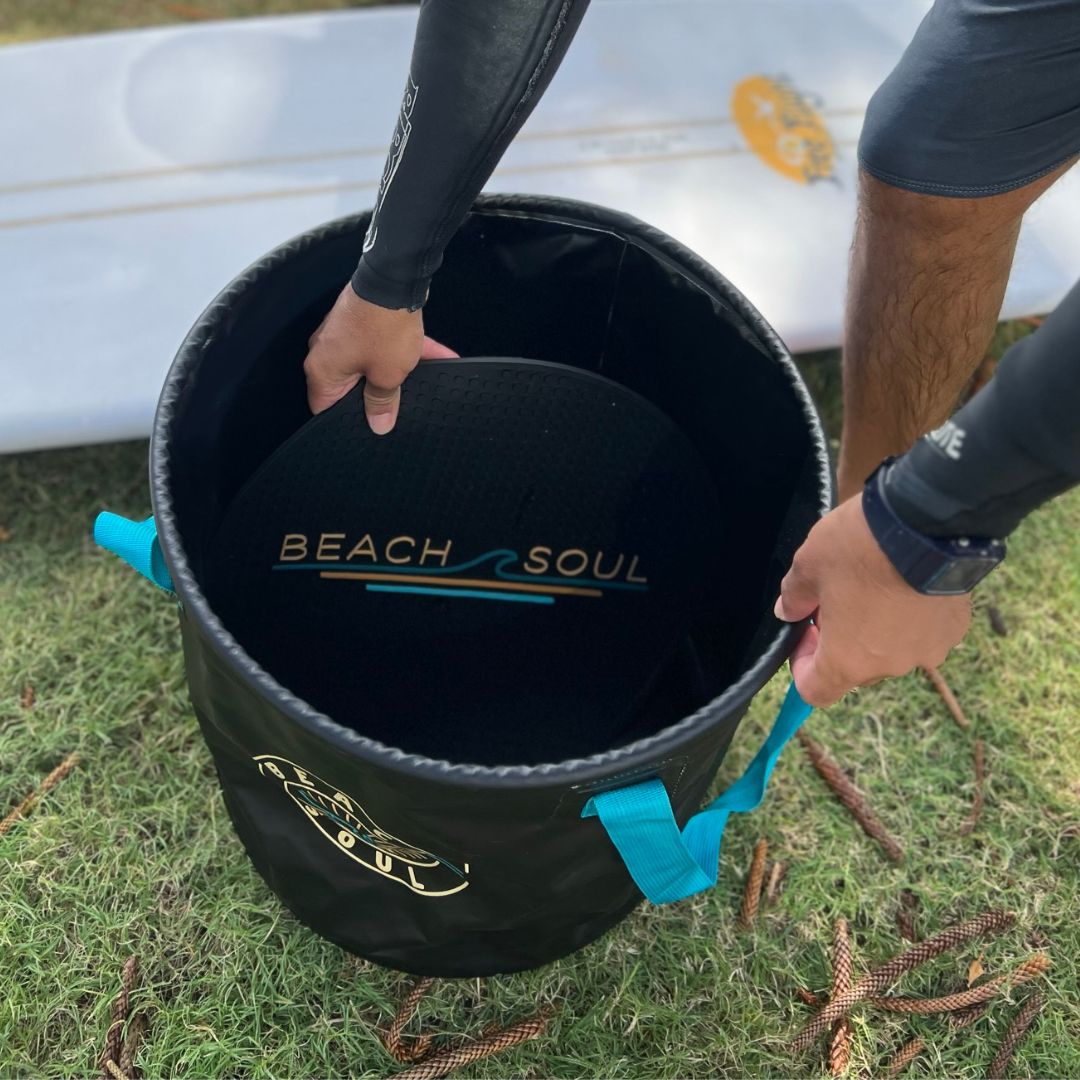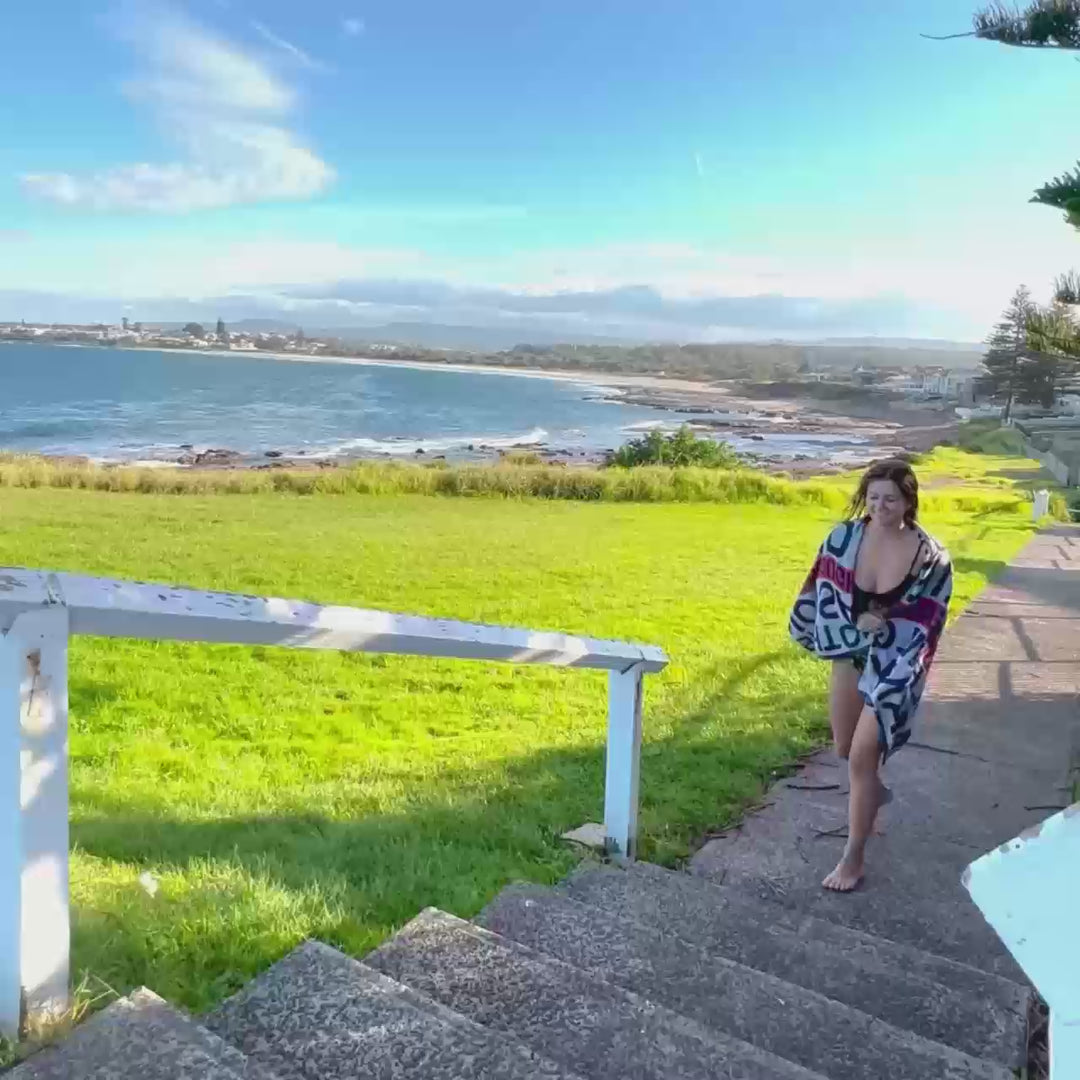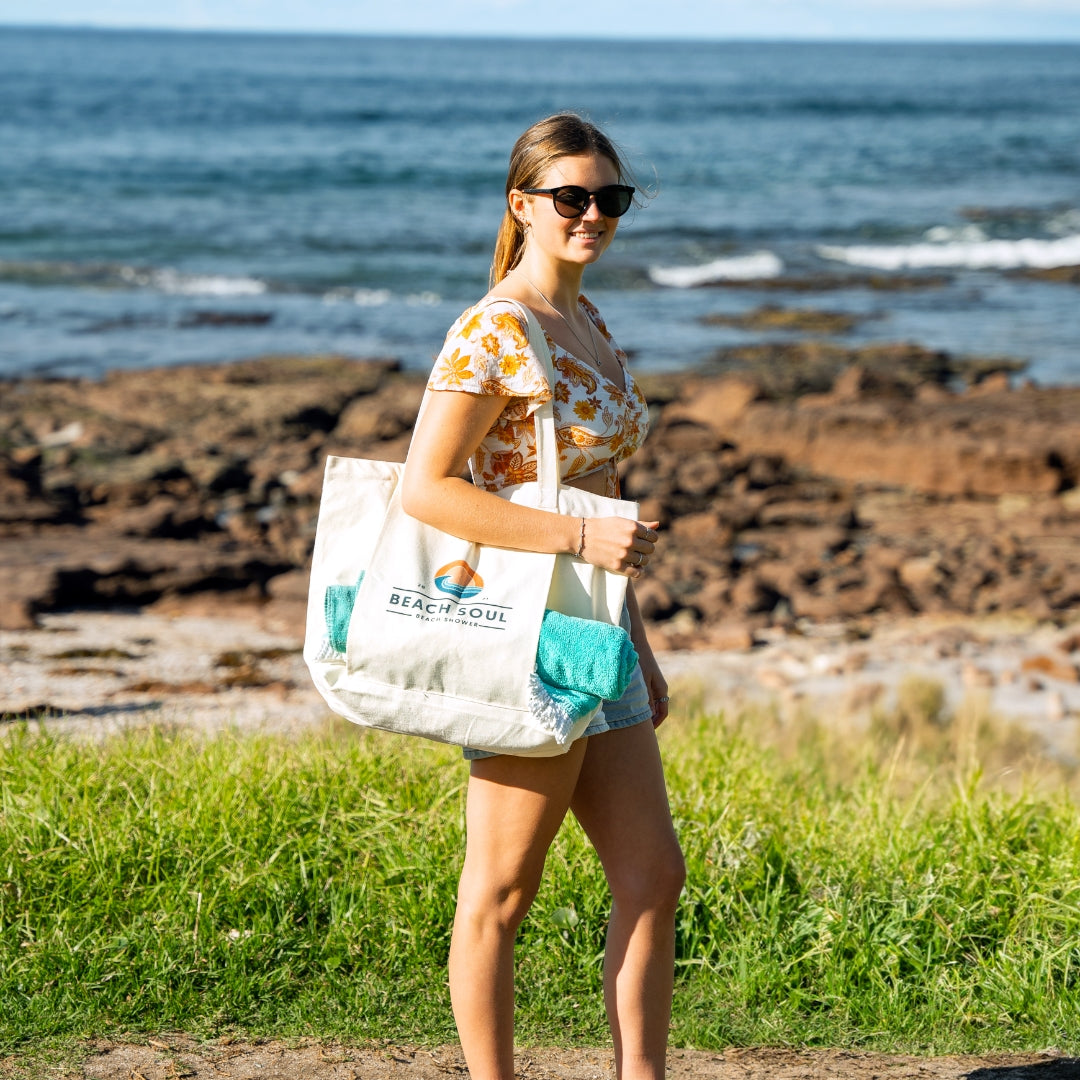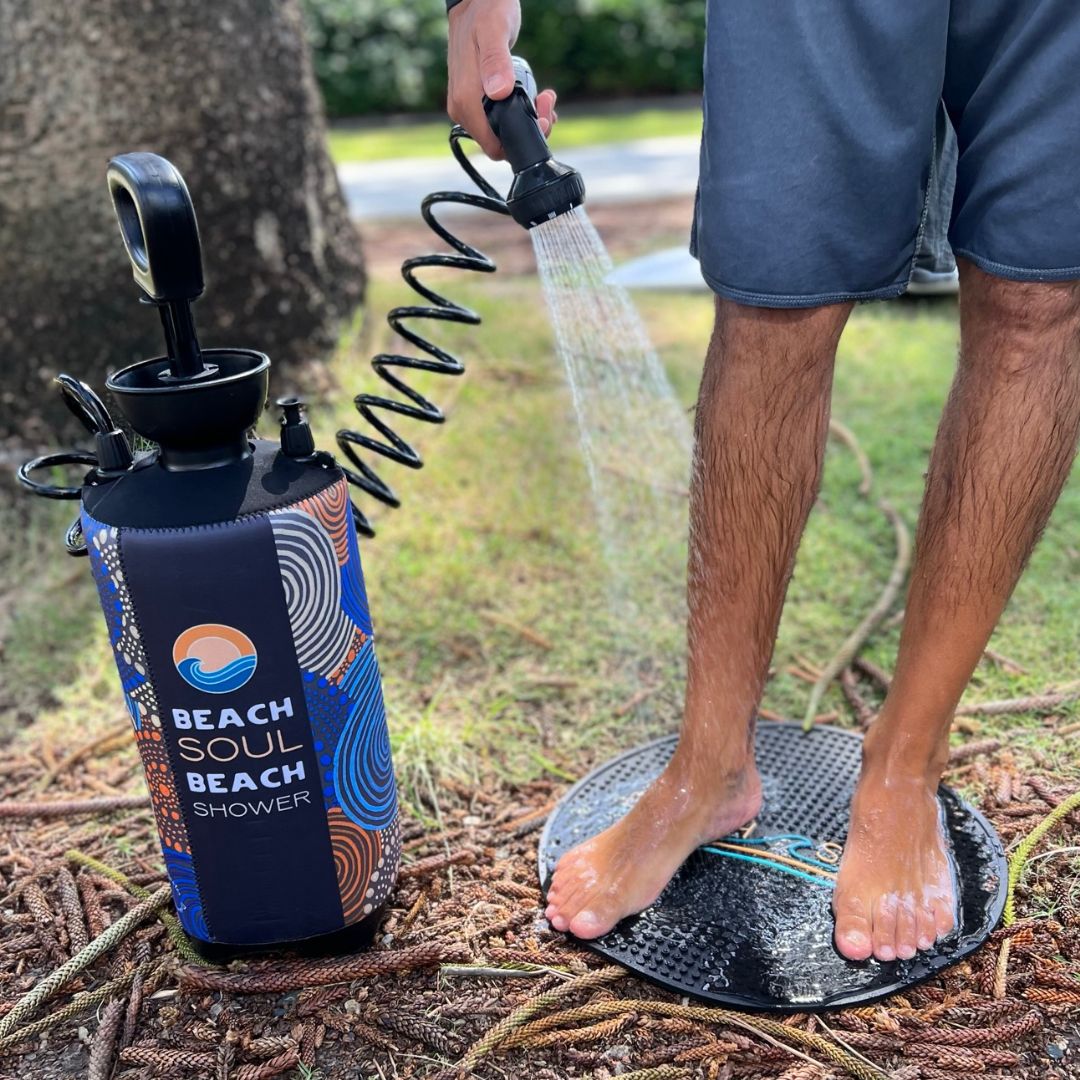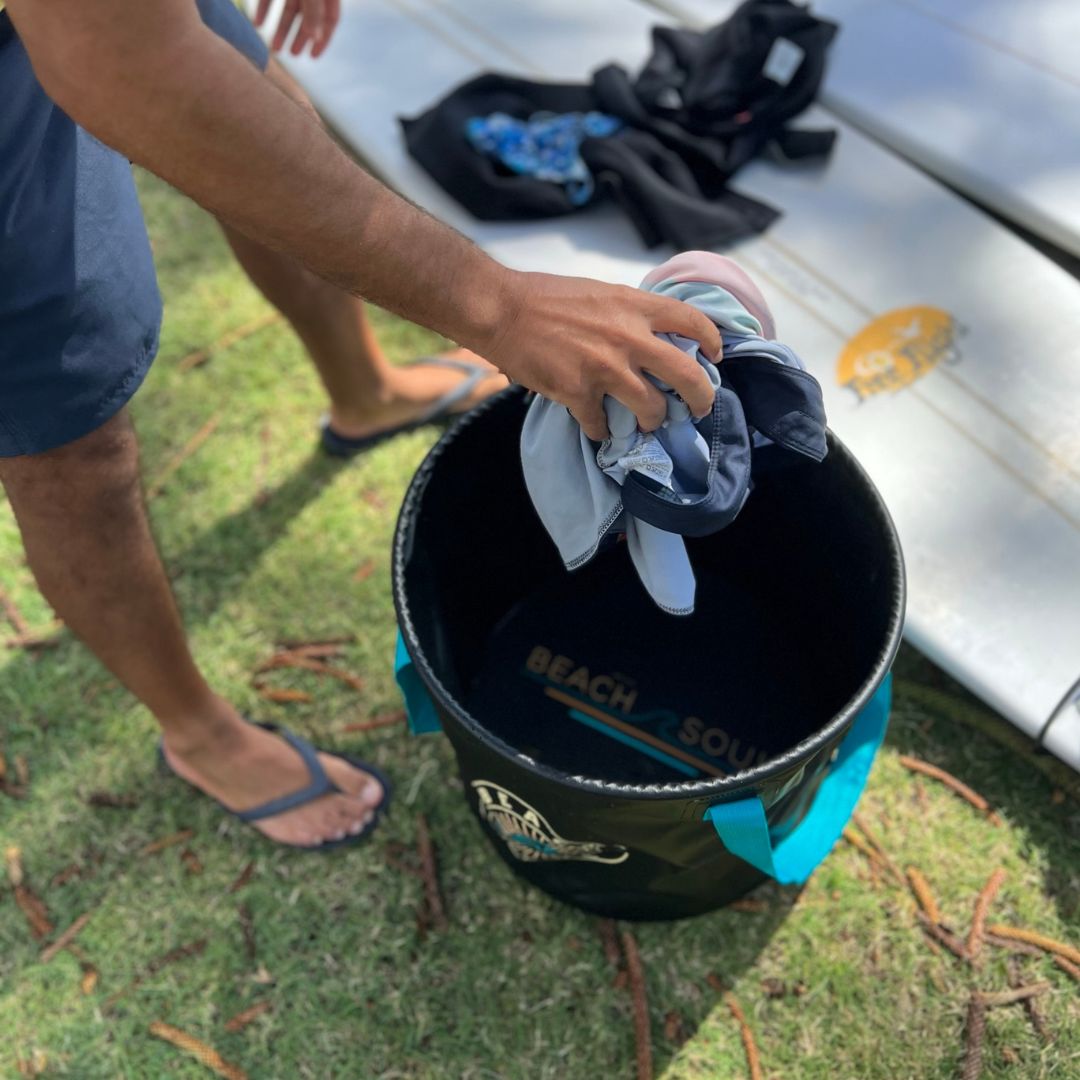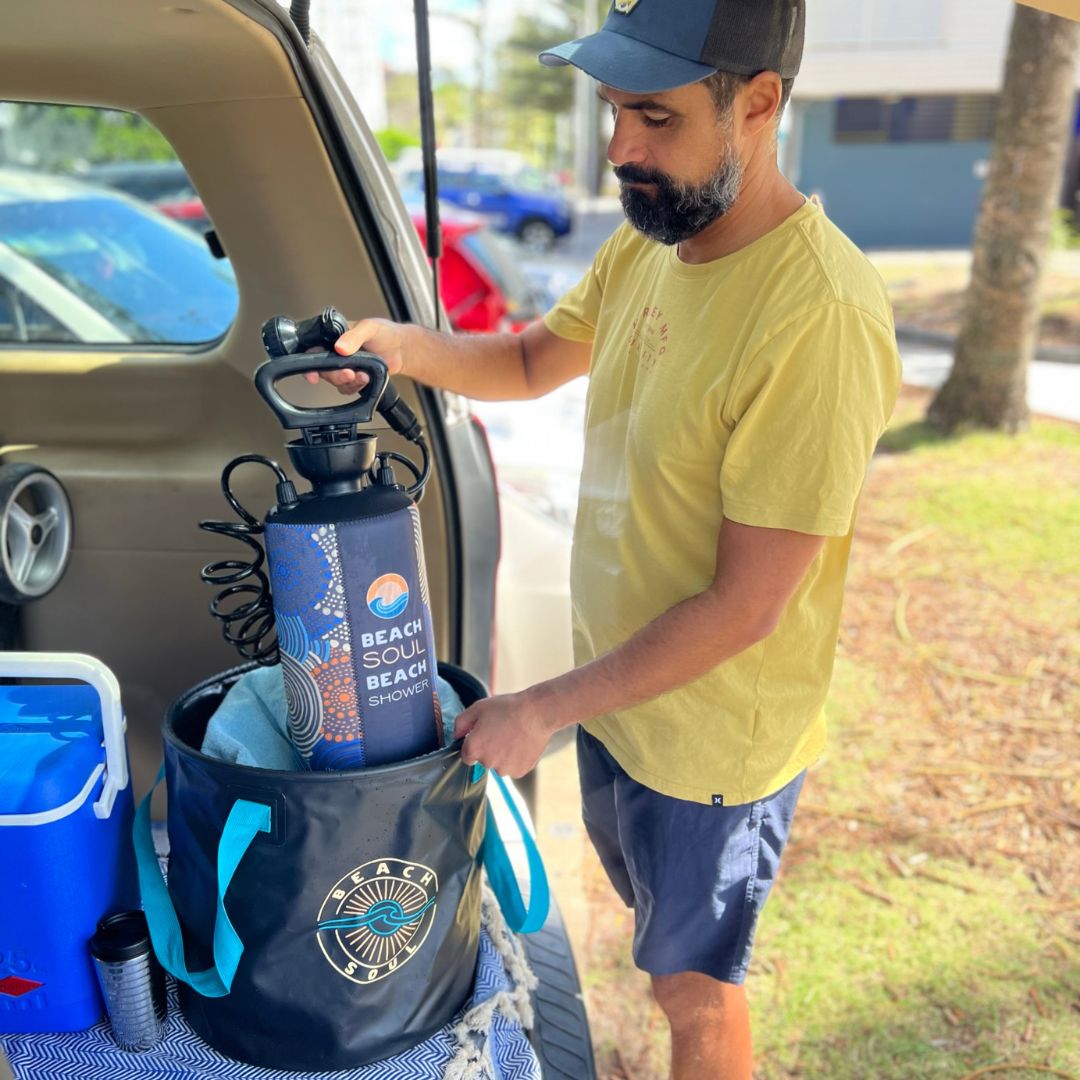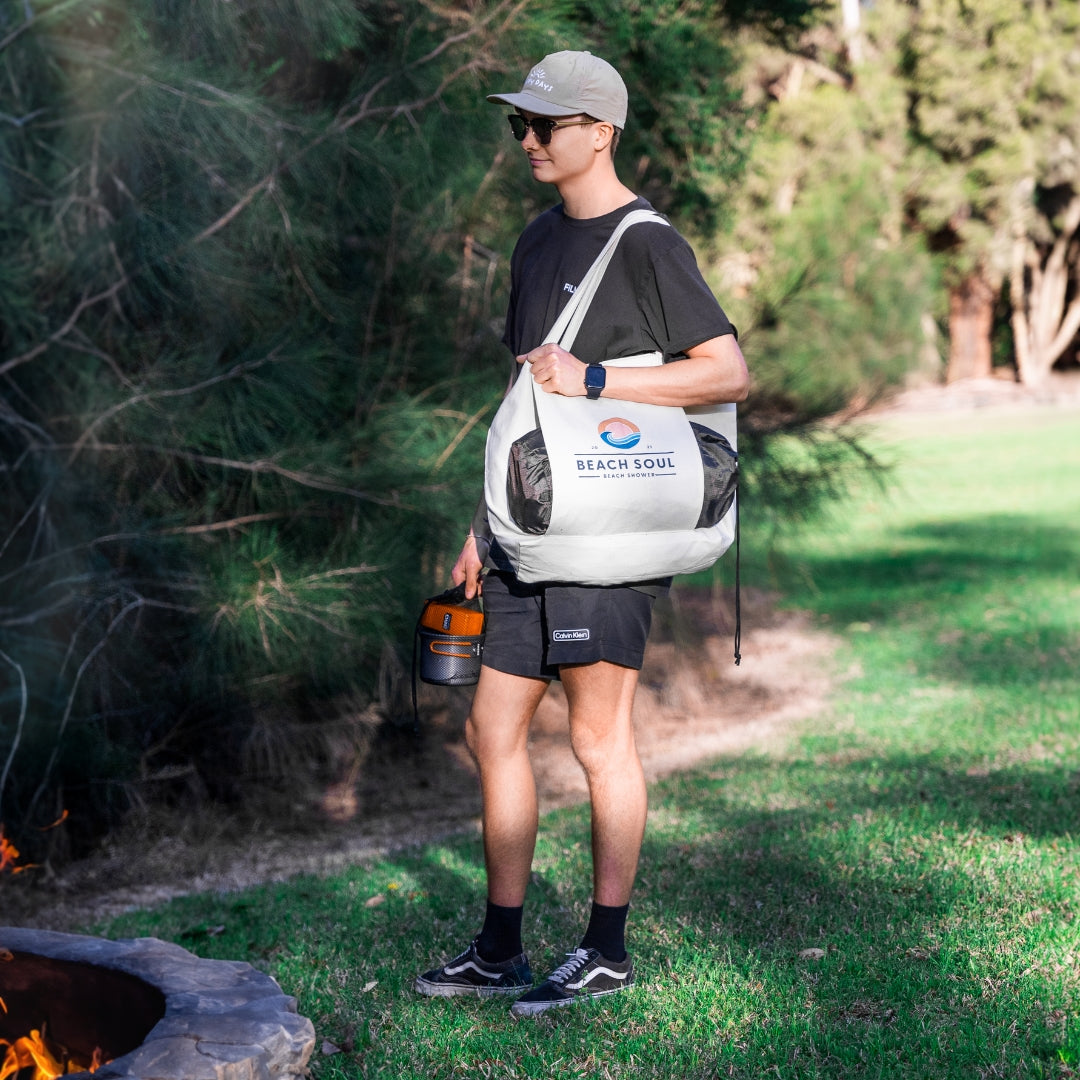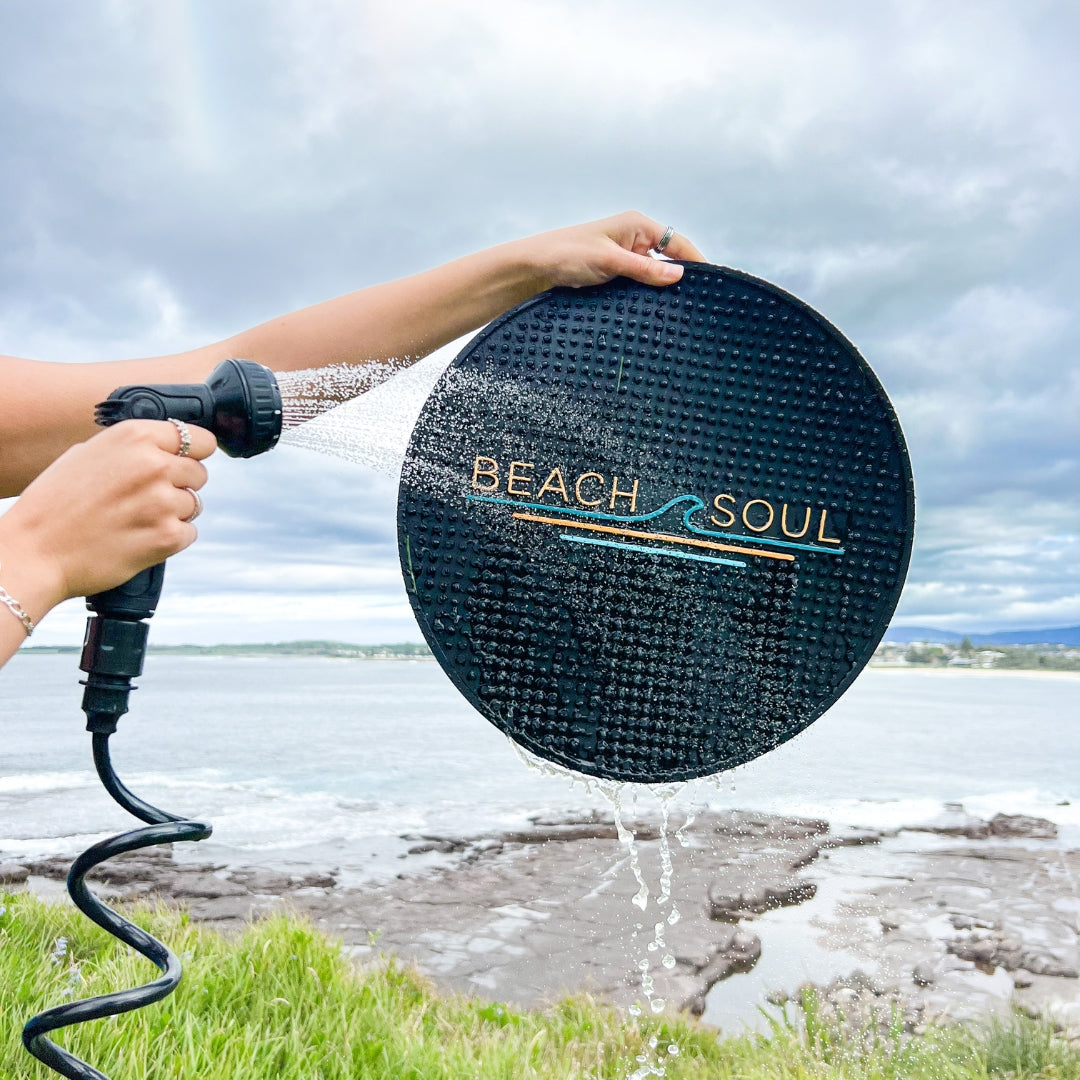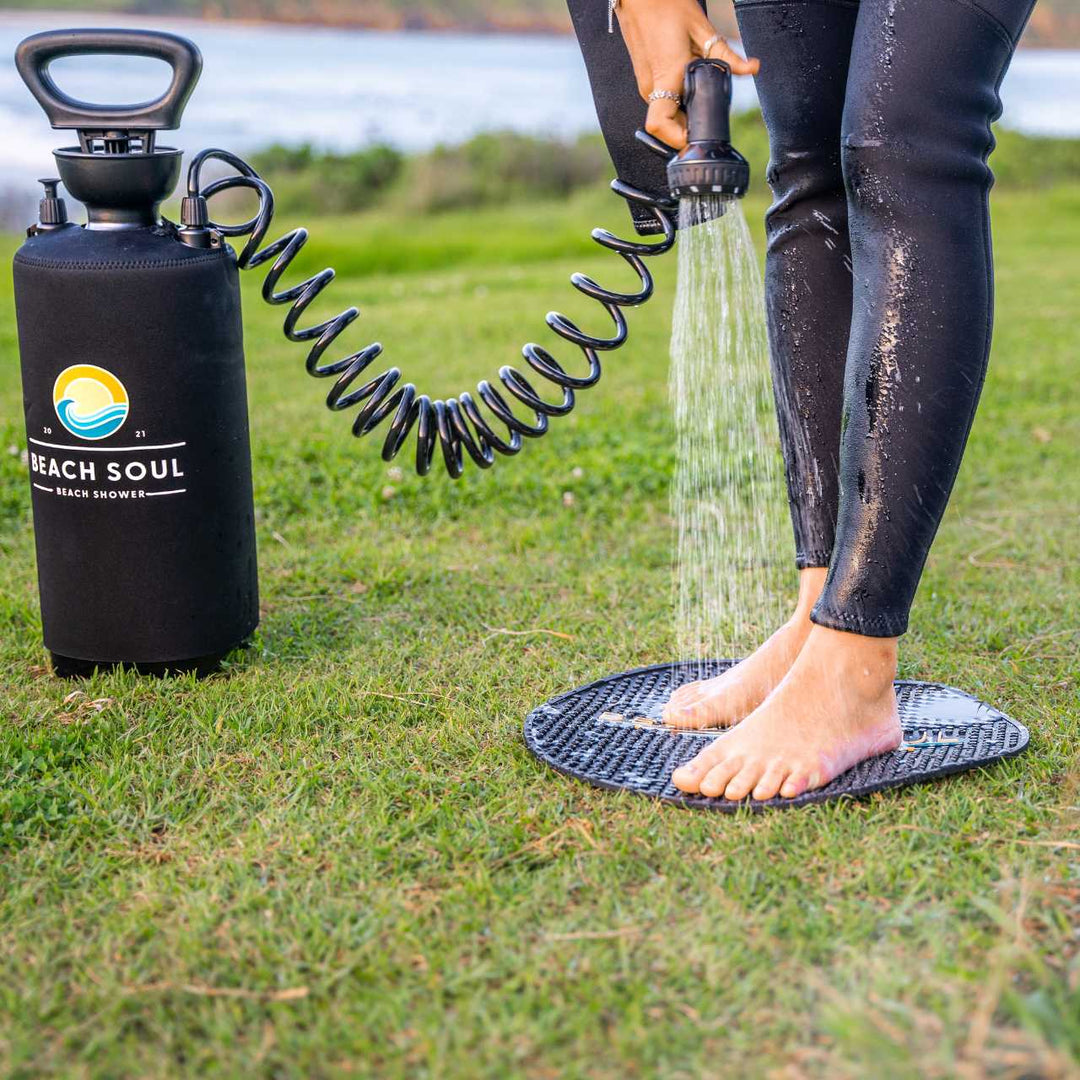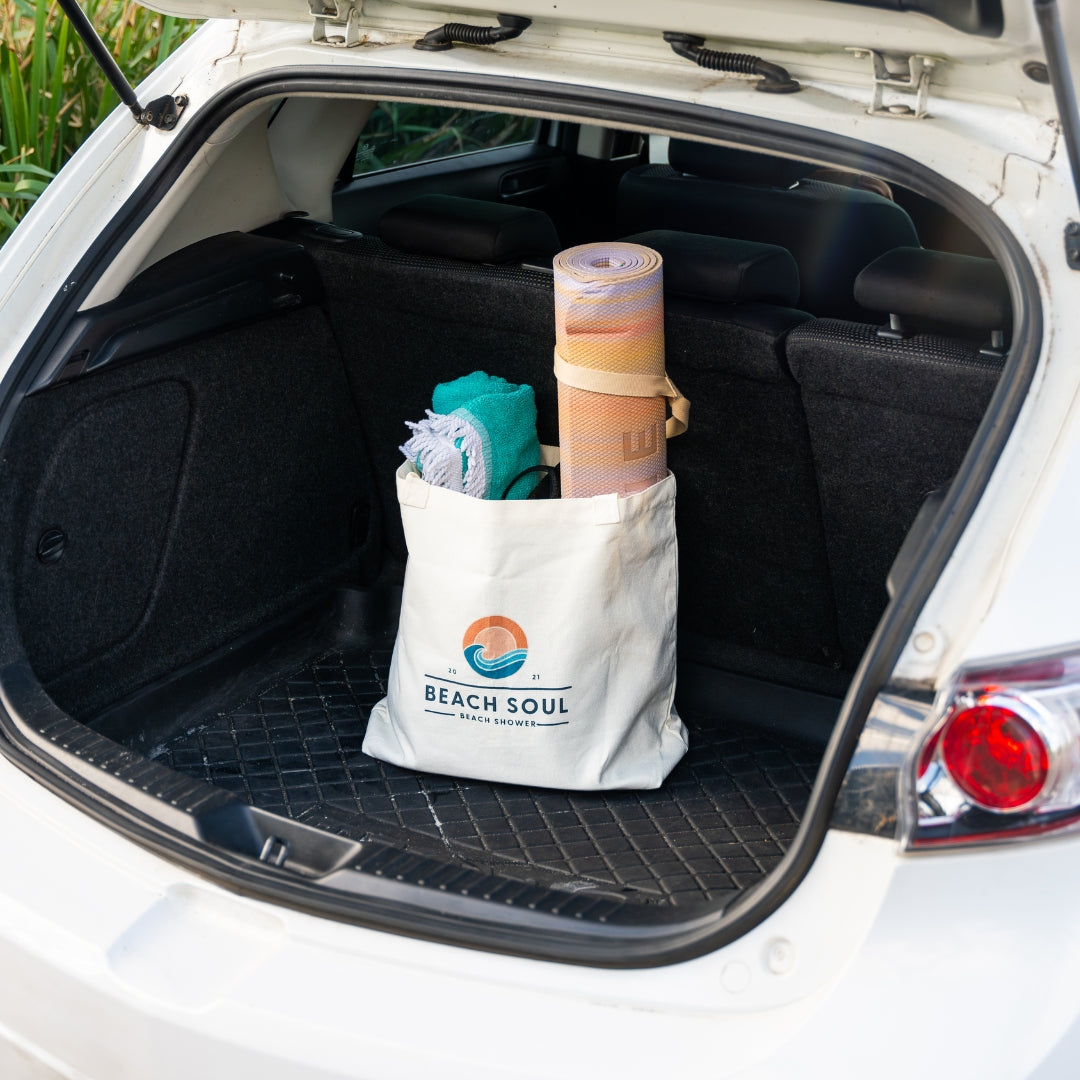 More than just an outdoor shower brand
Not keen on contributing towards Big Shower? Don't worry. We're not some corporate behemoth with flashy offices in capitals around the world. We're a 100% Australian mum and dad operation that started Beach Soul® in order to keep the kids clean and the beach at the beach.
Now we're not only helping keep your outdoor adventures clean, relaxed and enjoyable, we're also planting 1 tree for every order placed AND supporting local Aussie artists with our different cover designs.
Our ultimate mission? To bring like-minded beach and bush lovers together by building a community of sand, dirt and dust-free legends. Are you ready to join the Beach Soul® movement?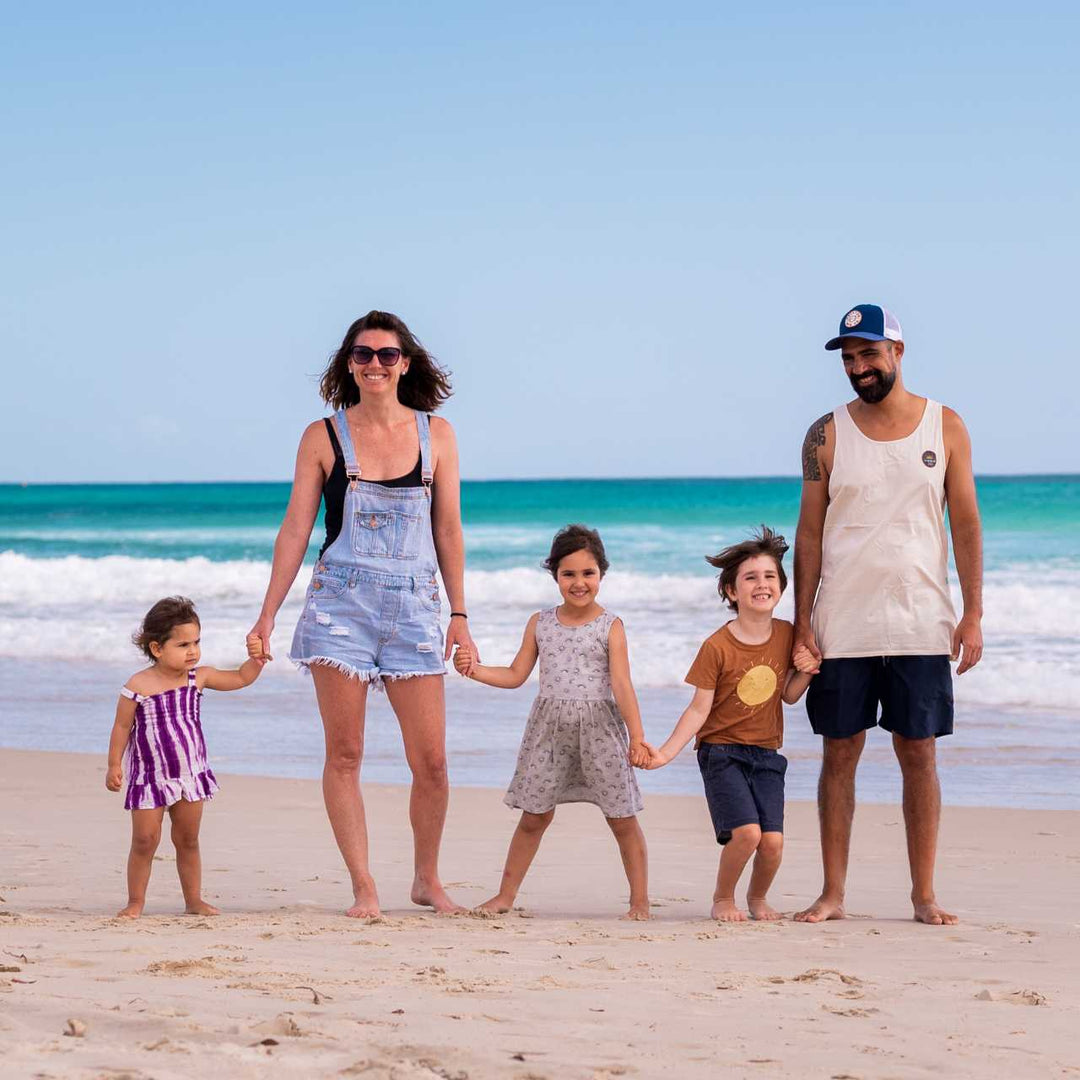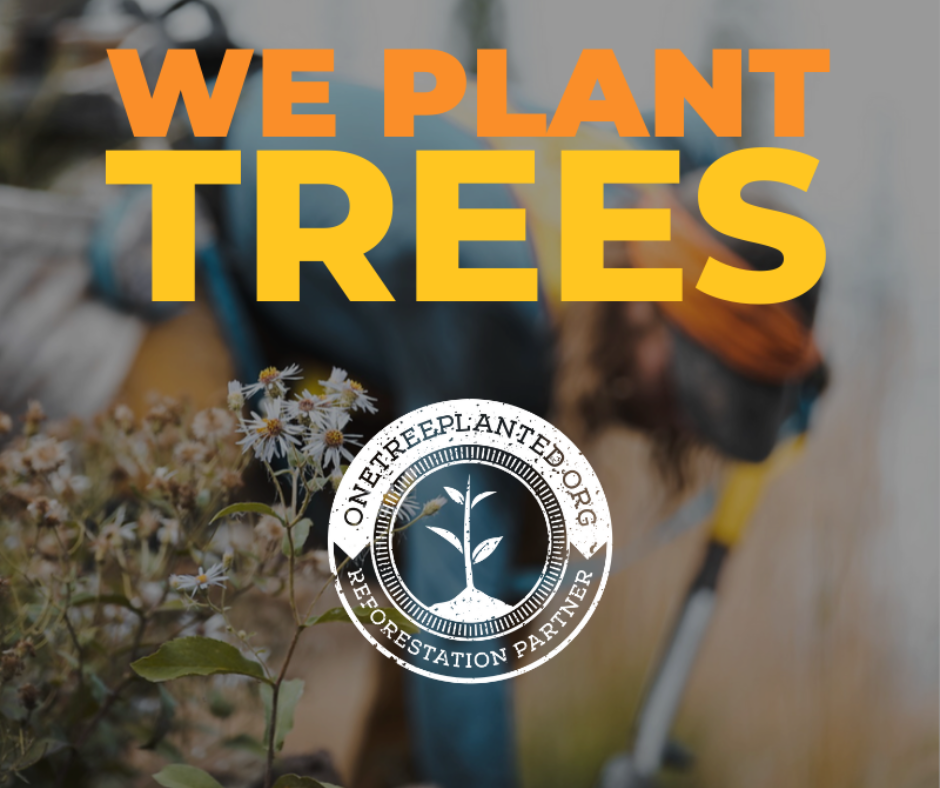 trees planted
To date, we've planted more than native trees in Australia and around the world .
Pump-operated Beach Showers that make it easy to live your best life outdoors
Are you sick of sandy car upholstery, the annoying feeling of salty skin on soft clothing or always trying to find a public shower or tap? With a Beach Soul® in your kit, you have access to a shower and hose wherever you go!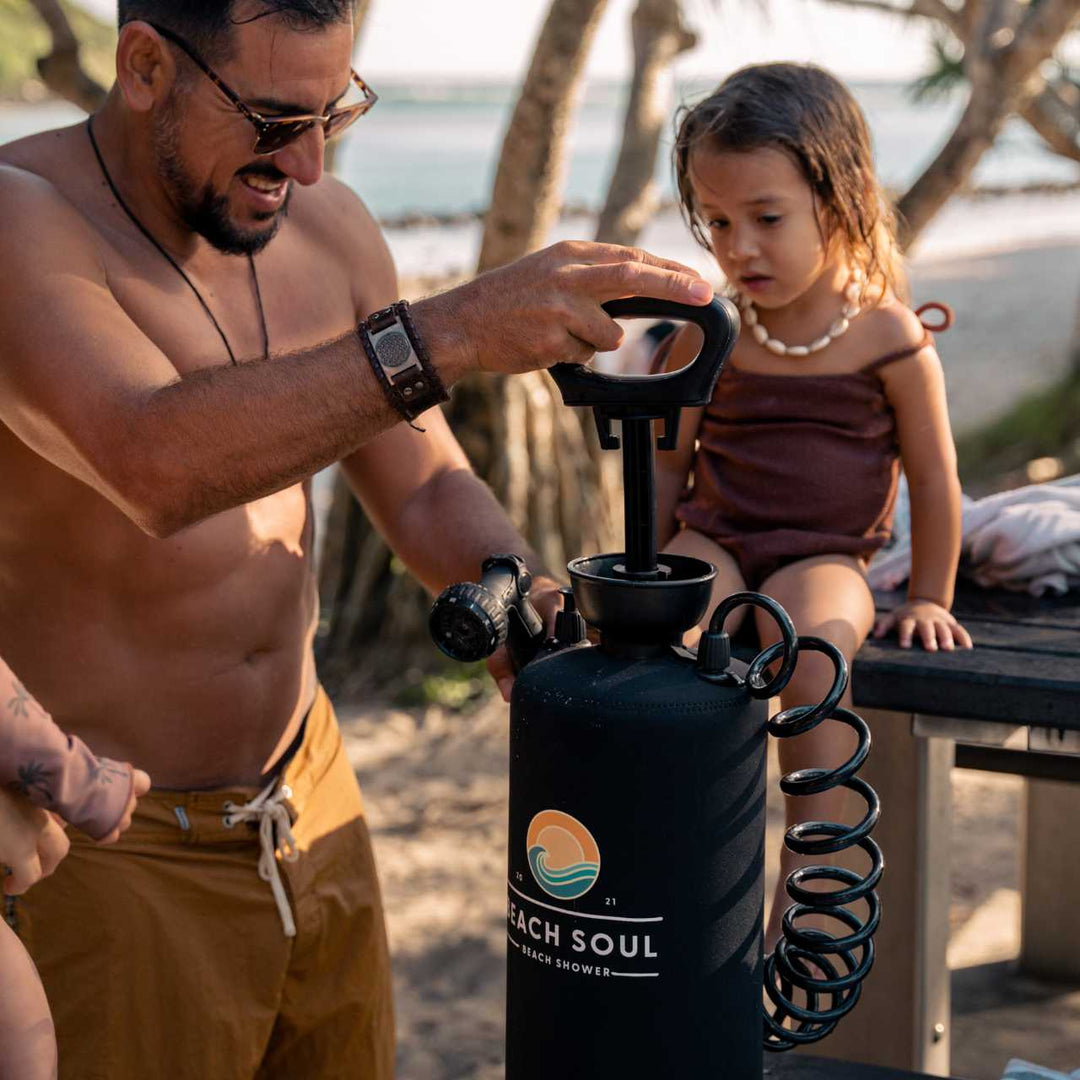 Pump-operated shower
We're on a mission to make your life easier. For this reason, all models are pump-operated. This means you needn't stress about sucking your car battery or finding a power source to use it. Just fill, pump and pull the trigger!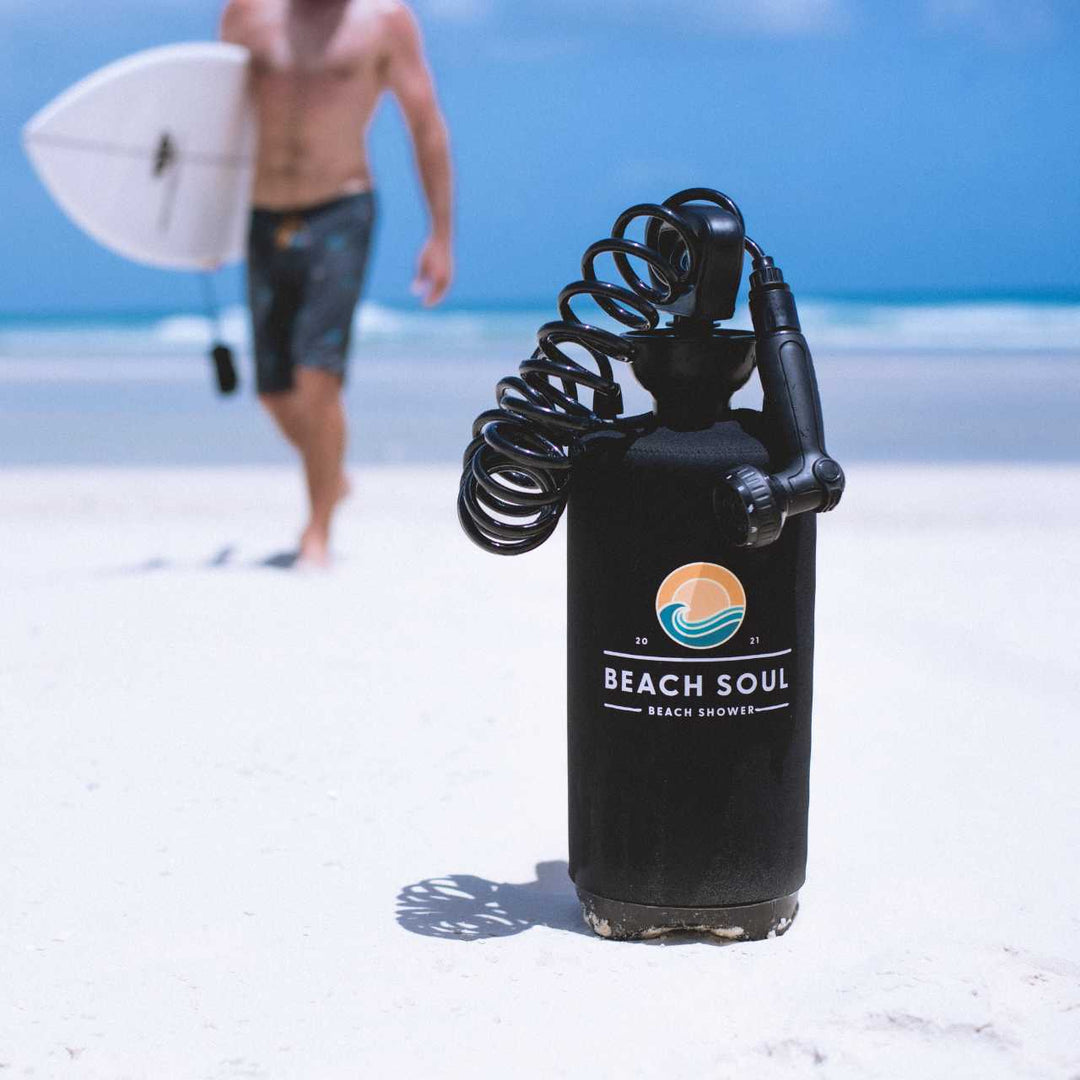 100% Australian brand
Love supporting Aussie brands? Then you'll be stoked to know Beach Soul® is 100% Australian born and bred. Made for the beach, bush and outback.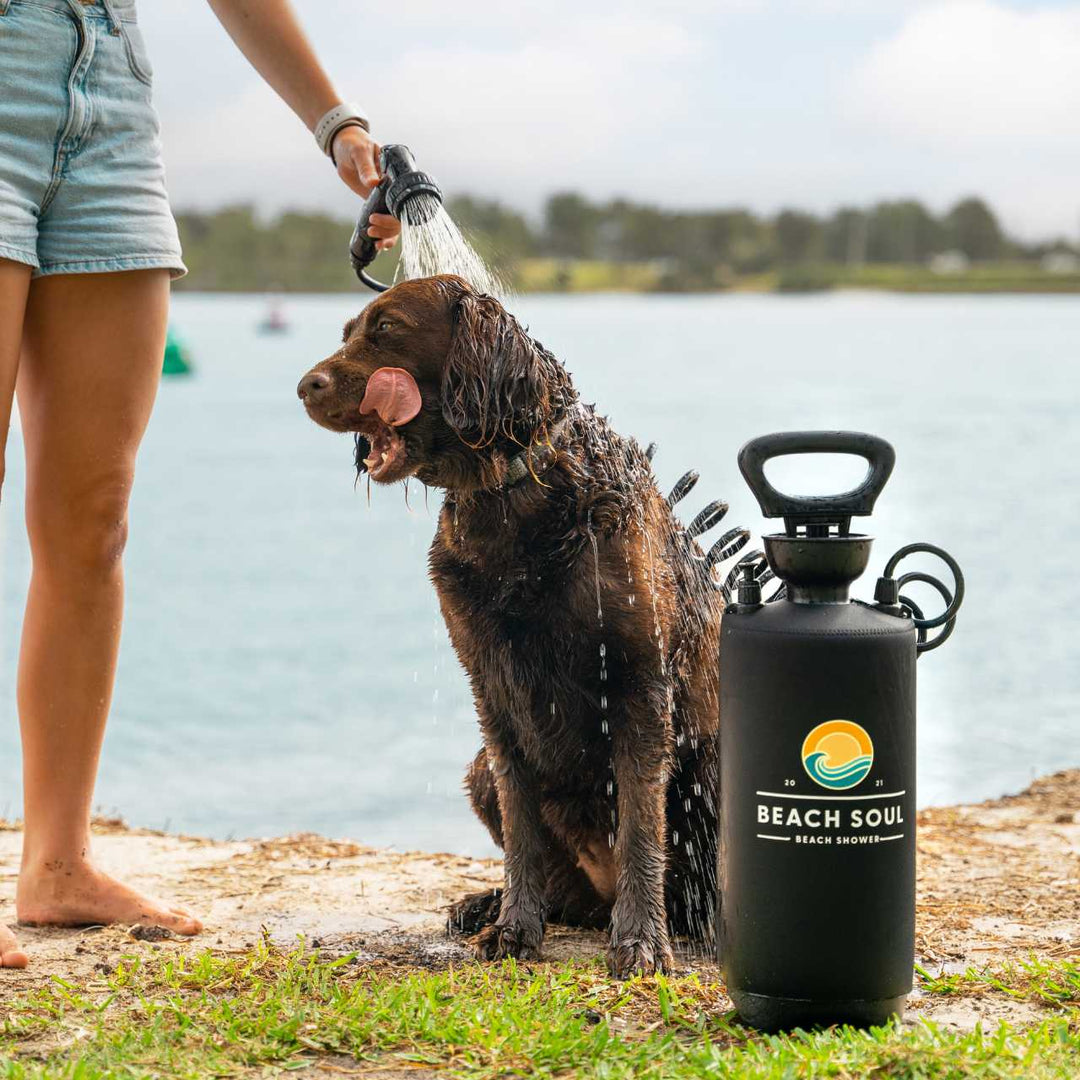 Unlimited uses
From hosing off sandy feet post-beach and washing your pets to cleaning the tools after a day on the job and having a hot shower post-surf, our Beach Showers are for anyone needing a shower or pressurised hose while on the go!