FREE AU SHIPPING $150+ I FREE LOCAL PICKUP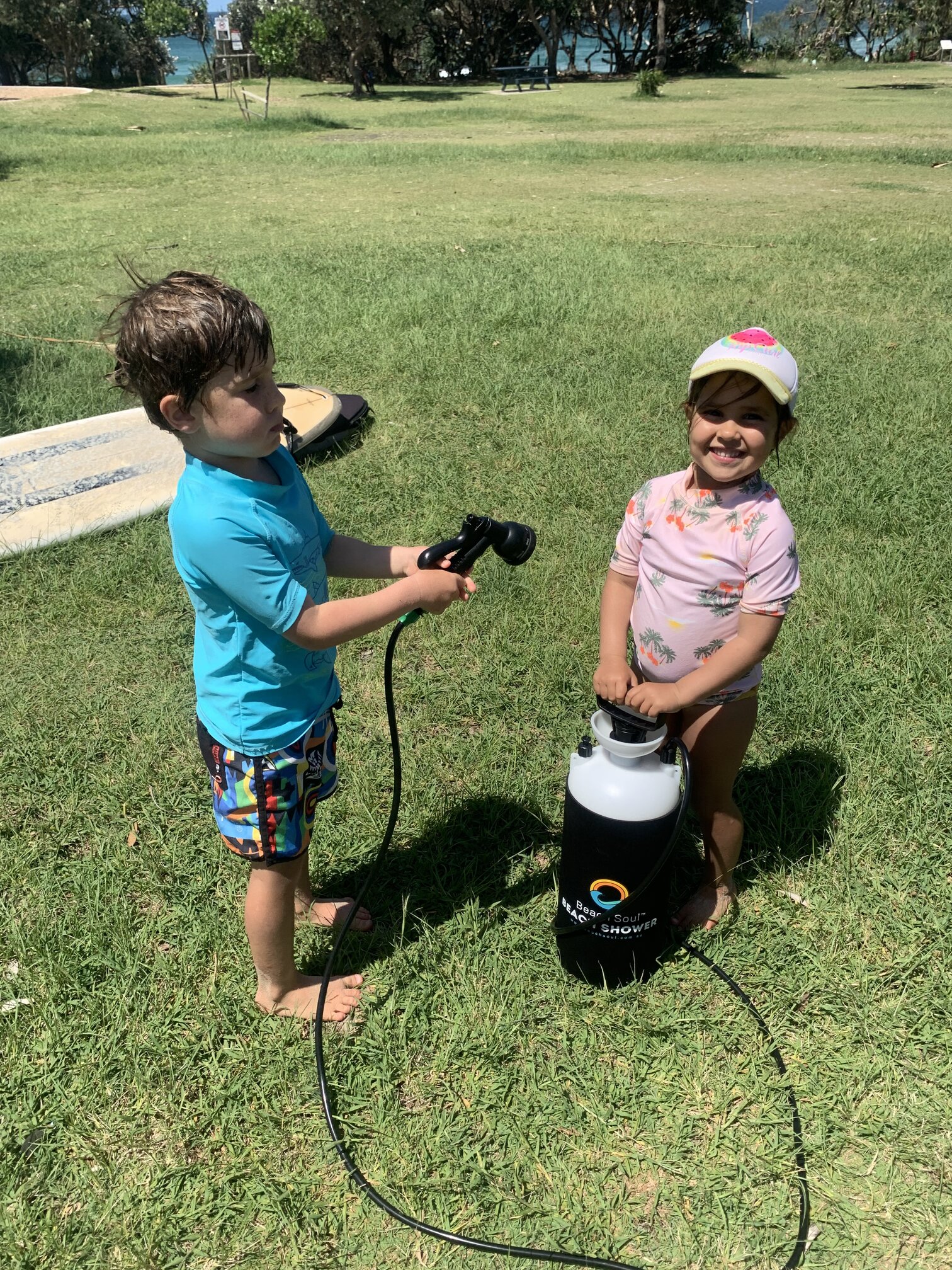 USAGE
We want to ensure you get the most out of your Beach Shower in the safest way possible.
To do this and to maximise the life of your Beach Shower it is really important that appropriate steps are taken when using and storing it.
Before we go any further, please note the following important warnings:
1. ONLY fill the Beach Shower tank with water (no chemicals or other liquids)
2. DO NOT fill the Beach Shower tank with boiling water
3. DO NOT let children use the Beach Shower unsupervised
4. DO NOT drink water directly from the Beach Shower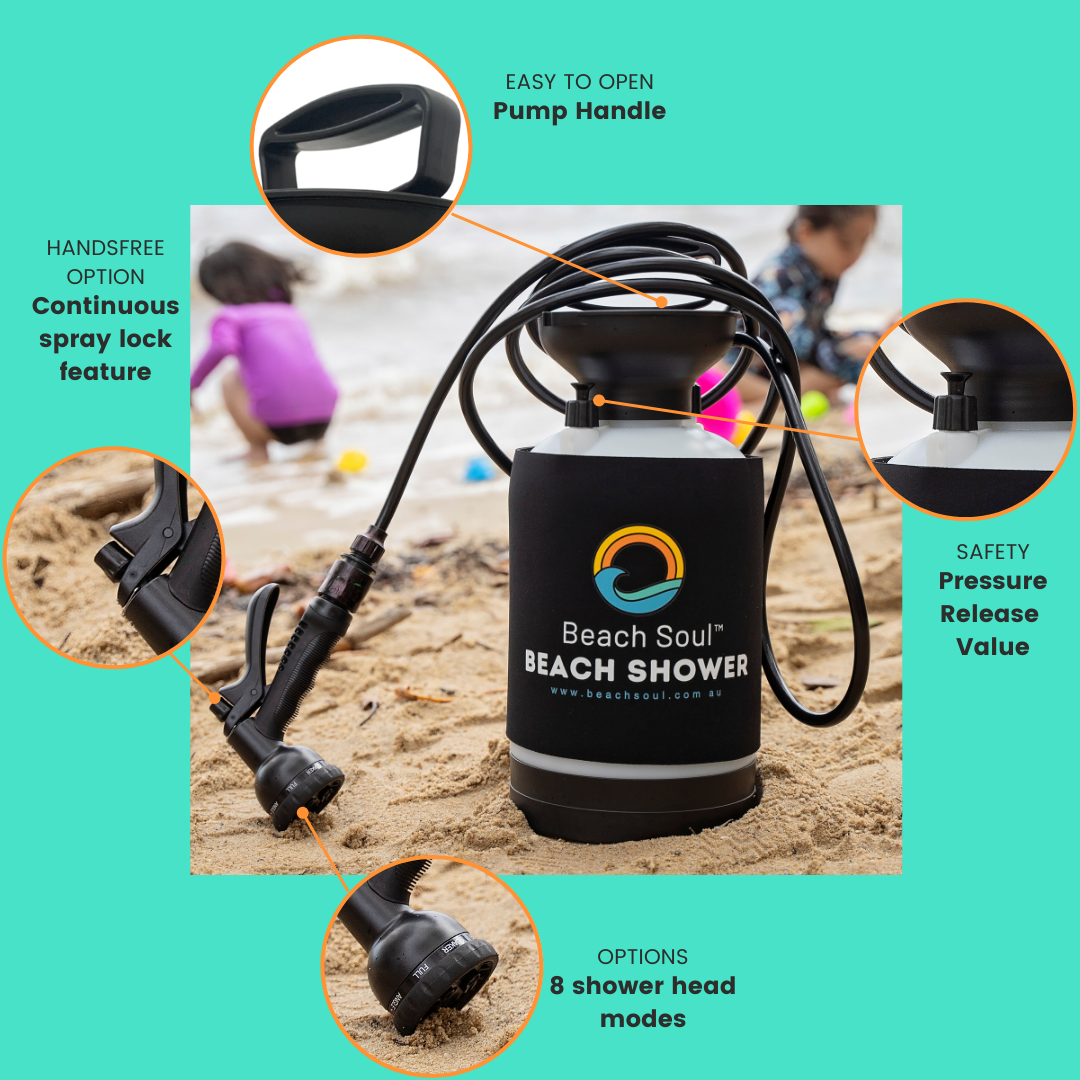 HOW TO OPERATE
It's a super easy pressurised manual pump system to operate.
Check out our Video Guides to see exactly what to do, but in a nuttshell:
1. Pull out the Pressure Release Valve to release any pressure that may be in the tank

2. Unscrew the pump handle in an anticlockwise direction to open

3. Fill the tank with water to near full capacity, just over 3/4's full

4. Screw the pump handle in a clockwise direction to close
5. Pump until desired pressurised is reached

6. Shower away on your selected showerhead mode

7. Once finished, release any residual pressure inside by using the Pressure Relief Valve in order to open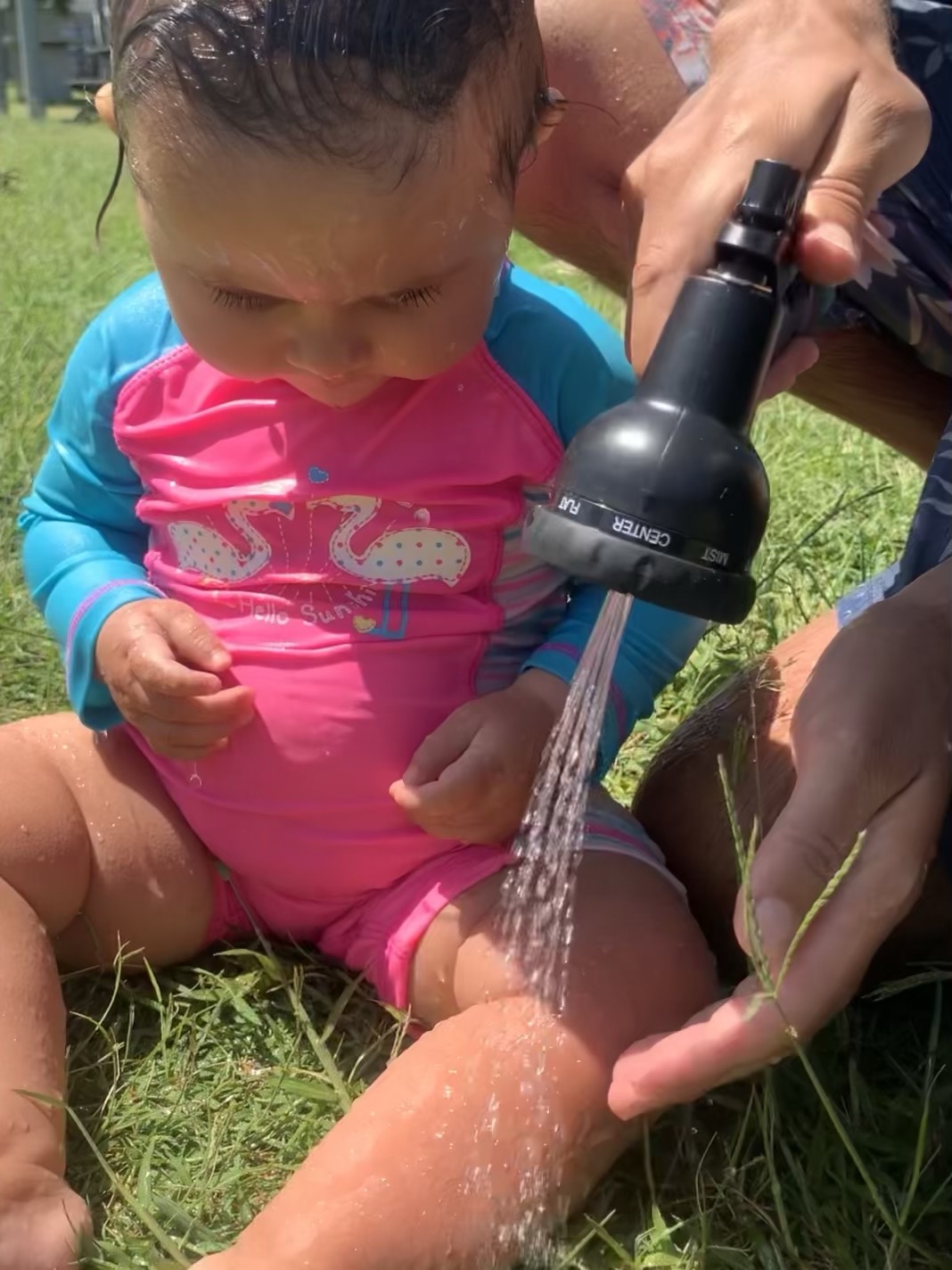 CARE
Your Beach Shower is pretty tough and resilient and keeping it clean and hygienic is super easy and takes no time at all.
Here are the basics:
1. Neoprene sleeve is to be hand washed only
2. Do not leave the same water in the tank for long periods of time (more than a couple of days) to avoid bacteria build up
3. We recommend to clean the bottle occasionally with an anti-bacterial tablet such as Milton
TROUBLESHOOTING Q&A'S
My Beach Shower doesn't seem to have water pressure. What's going on?
1. Check that everything is closed/screwed on tightly
2. When filling up the tank with water, make sure you leave a little space inside for air (don't overfill) - this air is needed to build up that pressure
My tank is emptying very quickly. Is this normal?
I can't open the handle pump to add water. Is there a trick to this?
Water seems to leak from the shower head after I use it. Is this normal?